Portable Wi-Fi hotspot
1.5.2.4-24
Never be Short of Data
Like it or not, we cannot last for long without using our mobile phones. It could be making a call when it is an emergency, using the map for directions or just wasting a few minutes on social media. The problems start when the company you are with does not have good coverage in the area, or you know you are so close to going over your data usage limit. Now it is possible to get access to Wi-Fi whenever you need it and not have your online plans ruined. At one time you would have needed to buy a small device that you carried around with you, but now you can have the app on your phone and make it a Portable Wi-Fi spot. As long as someone with you also has the app, you will be able to get access to their data.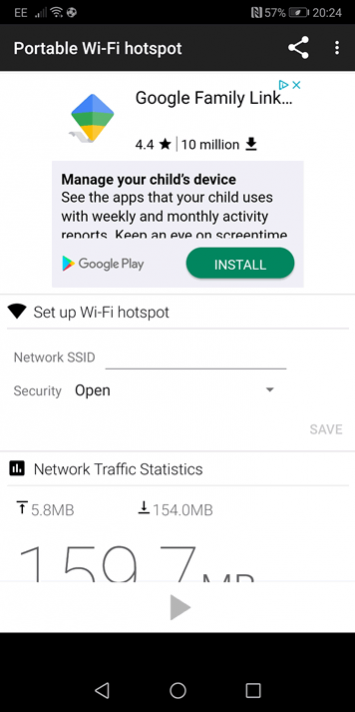 As soon as you switch on the Wi-Fi hotspot app it will be possible for mobile use to continue as normal. You need to be careful who you allow to do this however, as they will have access to the password. It also should not be used if you are short on data yourself as whatever the other people use will be taken from your data allowance.
Starting to use the app is easy. Once you have opened the app you can turn to the page where you set up the hotspot. There are only a few steps to do this. Before this is done however the phone needs to be configured. Again, this is easy to do. Go to setting, then onto More, find Tethering and portable hotspots and then set up Wi-Fi hotspot. You can secure and rename your hotspot. If you want to you can give the network a new name and you can also make sure that it is secure when it is being used as a portable hotspot.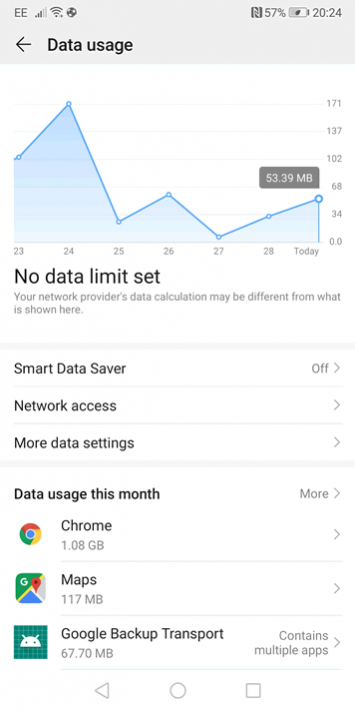 To change the name, follow the instructions that were used to configure, but stop at Tethering and portable hotspots. Ensure that the part marked Portable hotspot is checked. Next, tap configure Wi-Fi hotspots. When the dialogue box open, you can add the information that you want to be changed and stored.
When you are ready to use the mobile app, you can just turn the switch on or off. A warning message may come up when you do this and you will need to say that it is OK in order to continue. A lot of the time you will already need to have a data plan in order to use the mobile app.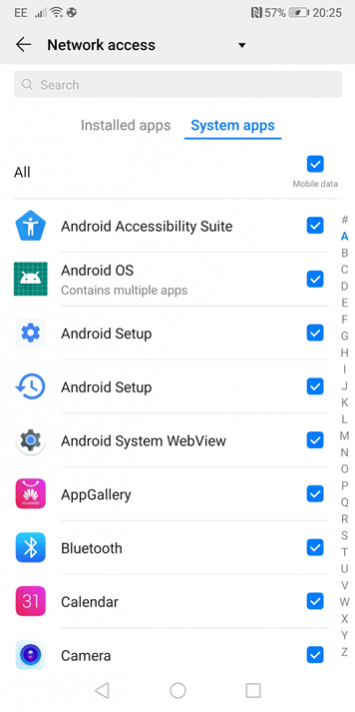 You can find out a lot of information when using the app. This will be shown as an overall amount and also how much data each of your other installed apps are using even if it is just running in the background. You can set Smart Data saver. The app will appear in the list of other apps that you have stored on your phone and can be accessed in the same way that they are.
You will no longer have to have a paid for data contract for all of your and your family's devices.
Features
Can be switched on and off with one click
Provides data for others
Can be used for a number of other devices
Can be used from your monthly allowance
Conclusion
It may seem a little shallow to say you always need internet access but the reality is we want it and this app is an ideal way to get it. Once installed, the app will make sure that your mobile phone is a Wi-Fi hotspot whenever you or someone who is with you needs it. As well as allowing you to use your phone.
---
Add a review
Tell us your experience with
Portable Wi-Fi hotspot
1.5.2.4-24
RELATED PROGRAMS
Our Recommendations
---
---
---
---